Quality,

cost-effective digital printing.

Scotts' digital printing is an ideal, cost efficient solution when you have a short run, require on-demand premium colour printing, flexible print options or personalisation services.
Digital printing produced at lightning-fast speed.
If you need digital print in Perth produced at lightning-fast speed, then our digital printing services are the answer.
Scotts' digital printing services offer high-quality results with a wide range of paper stocks available, without the additional cost of offset print.
Ideal for on-demand premium colour printing, flexible print options, personalised projects and big or small orders, we offer a cost efficient solution.
Whether you need 1 or 100 copies of your revised staff training manual, a major presentation to your biggest client, or posters promoting a forthcoming event, we can provide fast and quality digital printing services.
With a large range of paper (including 55-350gsm and textured stocks) and metallics, clear gloss varnish and more options, you can also have peace of mind that our printing meets international environmental, quality and colour standards.
Choose Scotts for all your digital printing needs.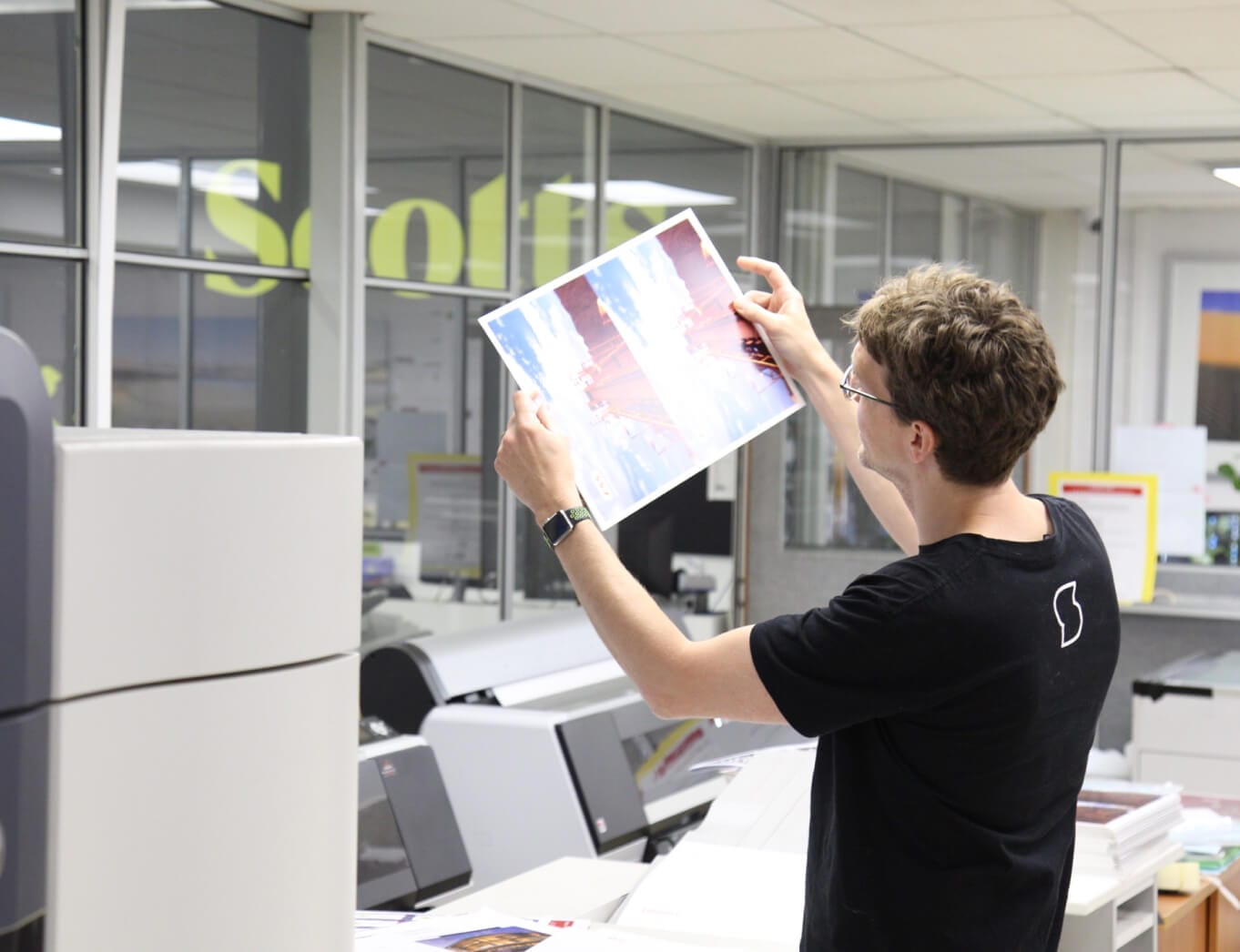 Discover how we can help bring your digital to life
Quality, cost effective and quick for smaller print projects
Experience is the difference
Here's why Digital print can help you:
Quick and perfect for small volumes
With no set up times and fast turnaround, digital printing is a quick solution and perfect for smaller runs. We can print some projects in under an hour!
Personalisation
Personalised pieces attract a higher response rate and user engagement, so we can easily personalise your projects with your client's name, company, address, or anything else you'd like to include.
Make it sparkle
Digital print opens the door to many cost efficient print and finishing techniques that bring extra attention to your project. Why not try clear gloss varnish or a gold or silver metallic on your next project?
Huge range of paper stocks
With our extensive range of printable stocks, you have the unique ability to include several different types of paper within your project. Choose from some cool alternative substrates like wood and silver foil to set your next project apart from the rest. Feel free to ask us for samples!
In-house print and finishing
With all our services in one location, including design, creative and print, we have full control over quality and time frames. Scotts can produce almost all projects entirely within our 4 walls.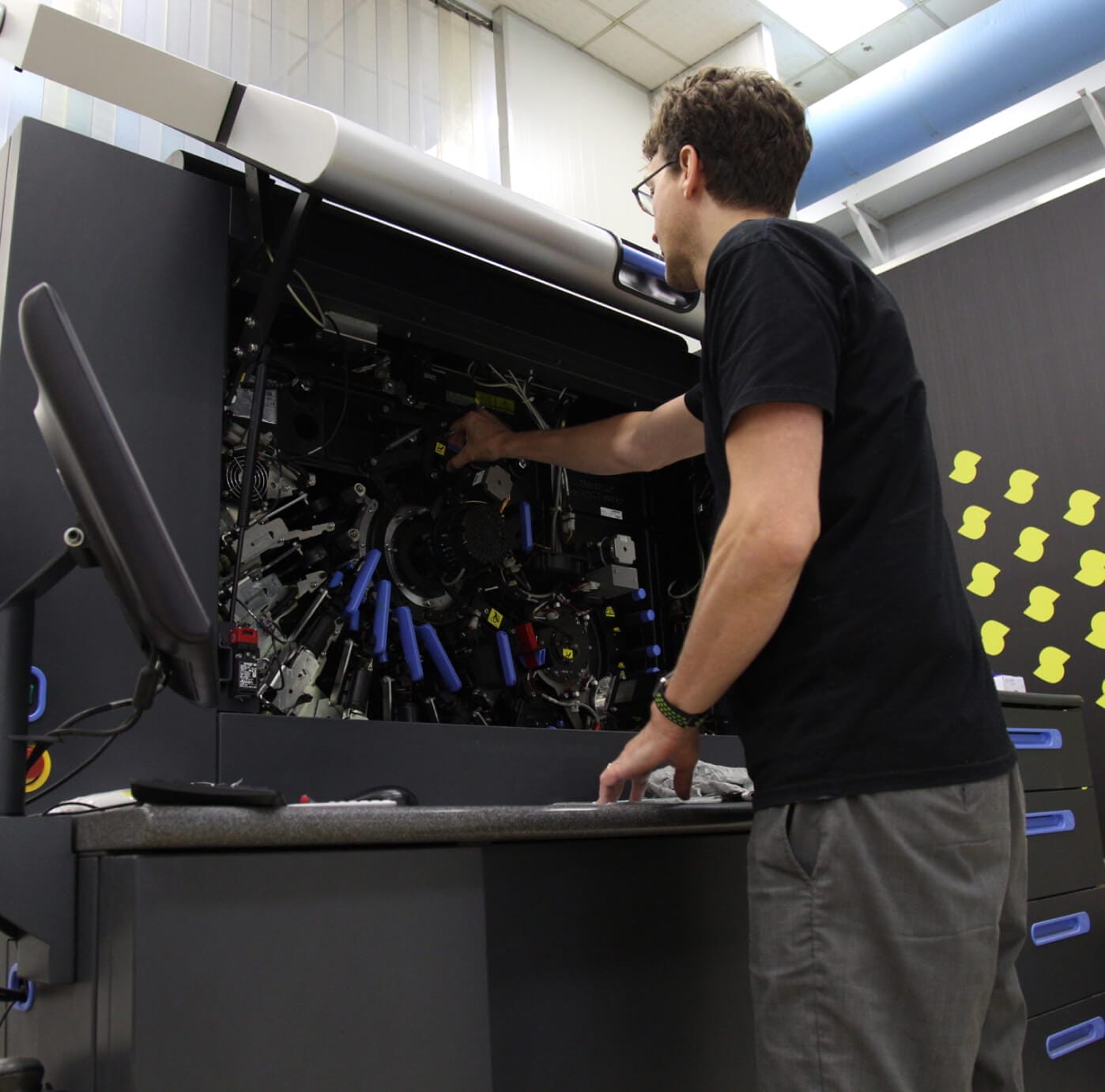 Frequently asked questions
What's the difference between digital and offset printing?
As a general rule, larger quantities are more suited to offset printing and smaller quantities that are needed in a faster turnaround suit digital printing. Of course there are exceptions to the rule, talk to your Scotts representative to work out what is right for you.
How does Scotts offer high quality printing?
We have the latest in printing technology and innovation at our world class facilities, offering clients high quality printing and exceptional finished products to international ISO9001 Quality, ISO14001 Environmental and ISO12647 Colour standards.
Does Scotts consider environmental printing practices for sustainability?
In choosing Scotts for your next project, you are choosing a printer with environmental printing practices aimed at maximising the sustainability of our environment. All production takes place under Scotts' Environmental Printing Management System in line with 'Process Green' Printing.
Does Scotts only do large volume print solutions?
No, Scotts can print a few copies or millions. The Scotts digital printing service caters for smaller quantities (1 – 100 copies) or urgent projects, while offset printing provides cost effective large scale print solutions.
How do I know my colour will be consistent?
Scotts is a colour proficient printer to international ISO 12647 standards, this means from job to job, press to press and week to week, the colour will be more consistent.
Where can I print documents in Perth?
Scotts are located near the Perth CBD, at 4 Aberdeen Street. We offer design, digital printing, offset printing, signage and delivery, so if you need to print documents Perth, we're here to help!