Make an impact with
print
Scotts are the leading Perth printing company with over 90 years' experience. We're small enough to care about each project we produce, but large enough to offer you printing to international (ISO) quality, colour and environmental standards, all with competitive pricing.
Fast-as-you-like and
cost-effective printing
Scotts' digital printing services offer high-quality results with a wide range of paper stocks available, without the additional cost of offset print. Ideal for on-demand premium colour printing, flexible options, personalised projects and big or small orders, we offer a cost efficient Perth Printing solution.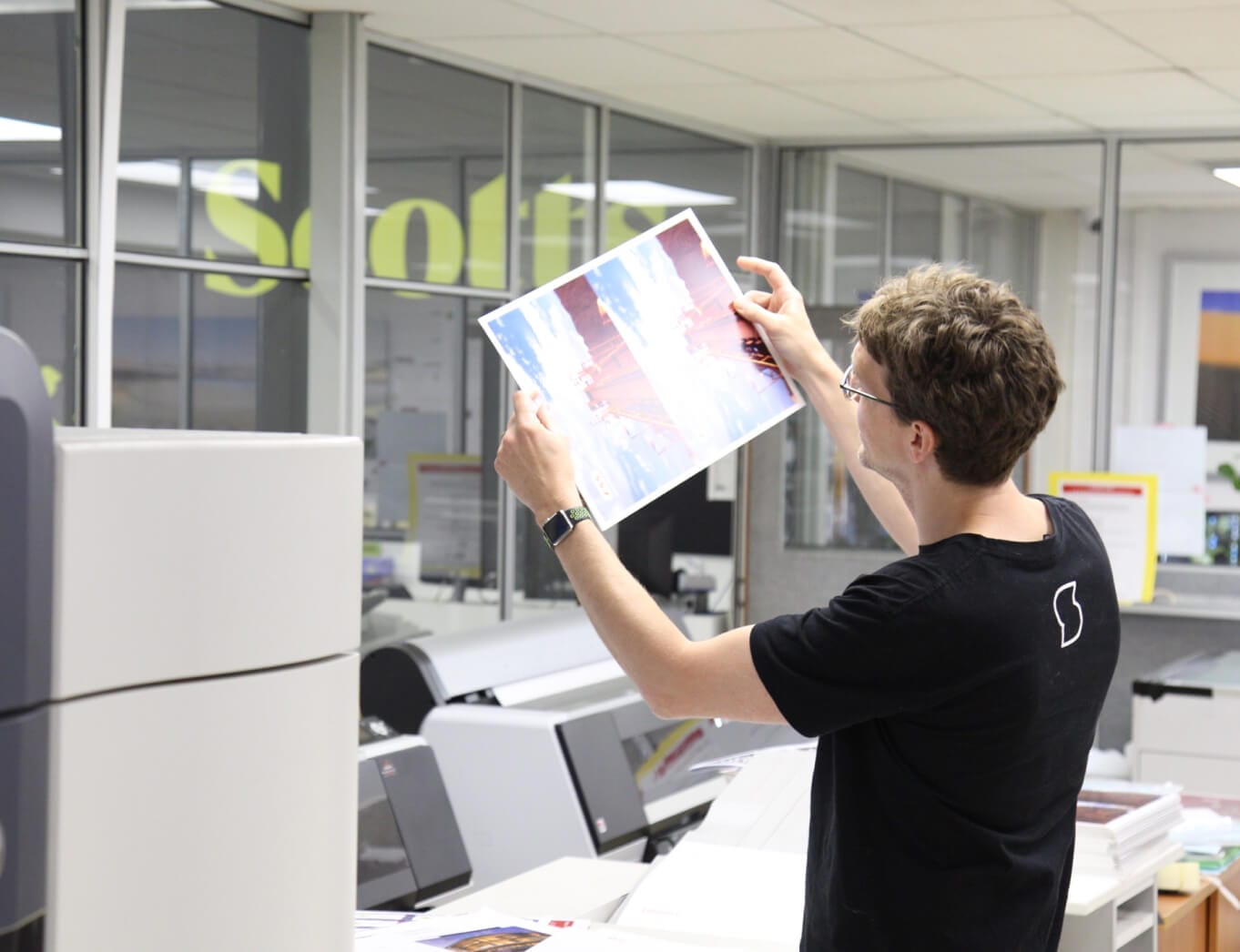 Award-winning solution with
efficiencies for higher quantities
Offset printing, the traditional form of printing, is a top choice when printing large quantities or complex print materials.
Using full colour (CMYK), special colours (PMS), coatings and varnish inks, offset offers tremendous personalisation options and cost savings. With our state-of-the-art Komori print technology, international colour standards and award-winning team, you'll tap into a world-class approach to offset printing in Perth.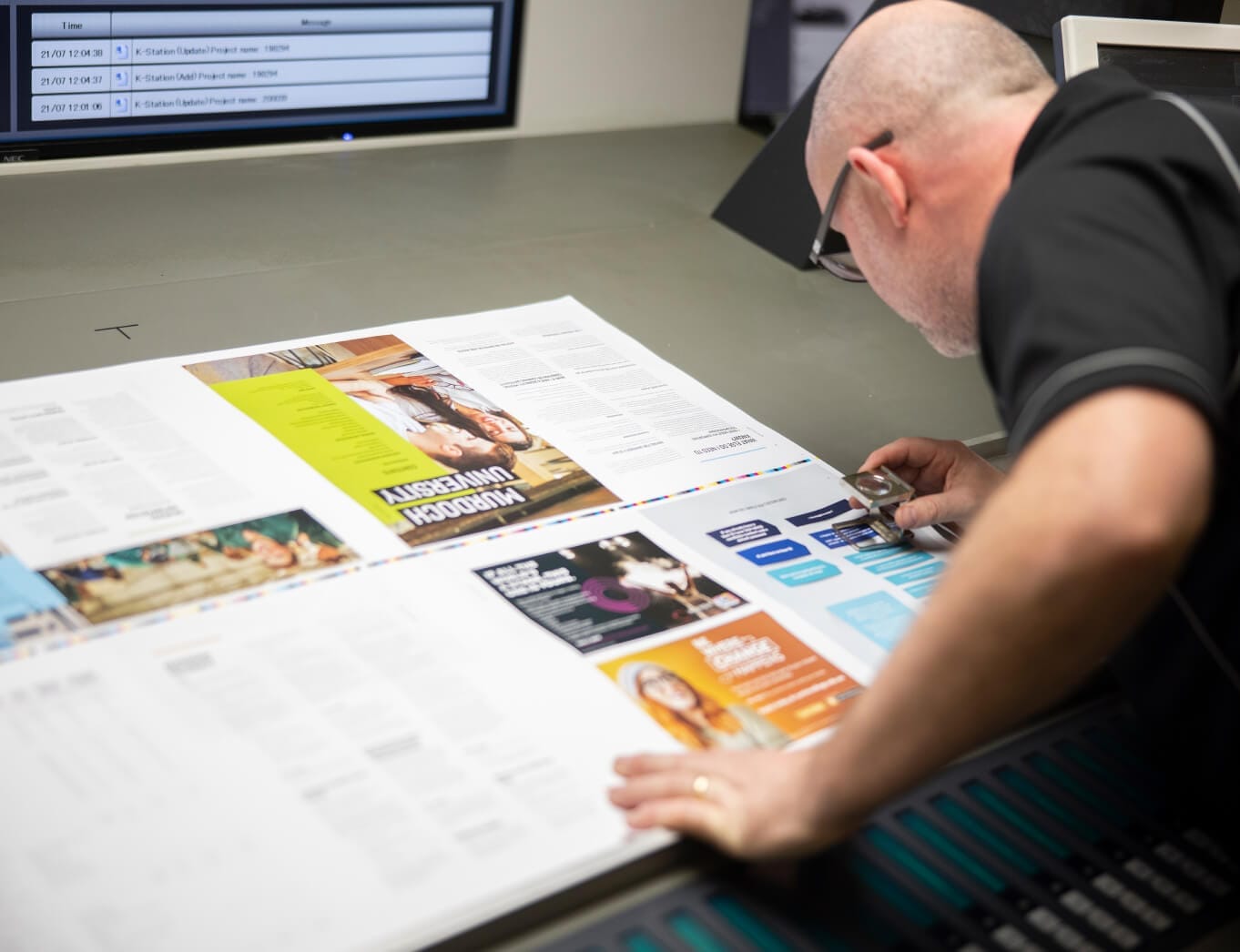 Expansive and immersive
presence to stand out
Large format printing is a transformative advertising solution. Large prints can completely change the look of products and spaces, from a room, wall or car, right through to a surfboard. The affordable cost of large format printing and the result and speed at which it can be done means that this is a great creative solution that works well beyond advertising.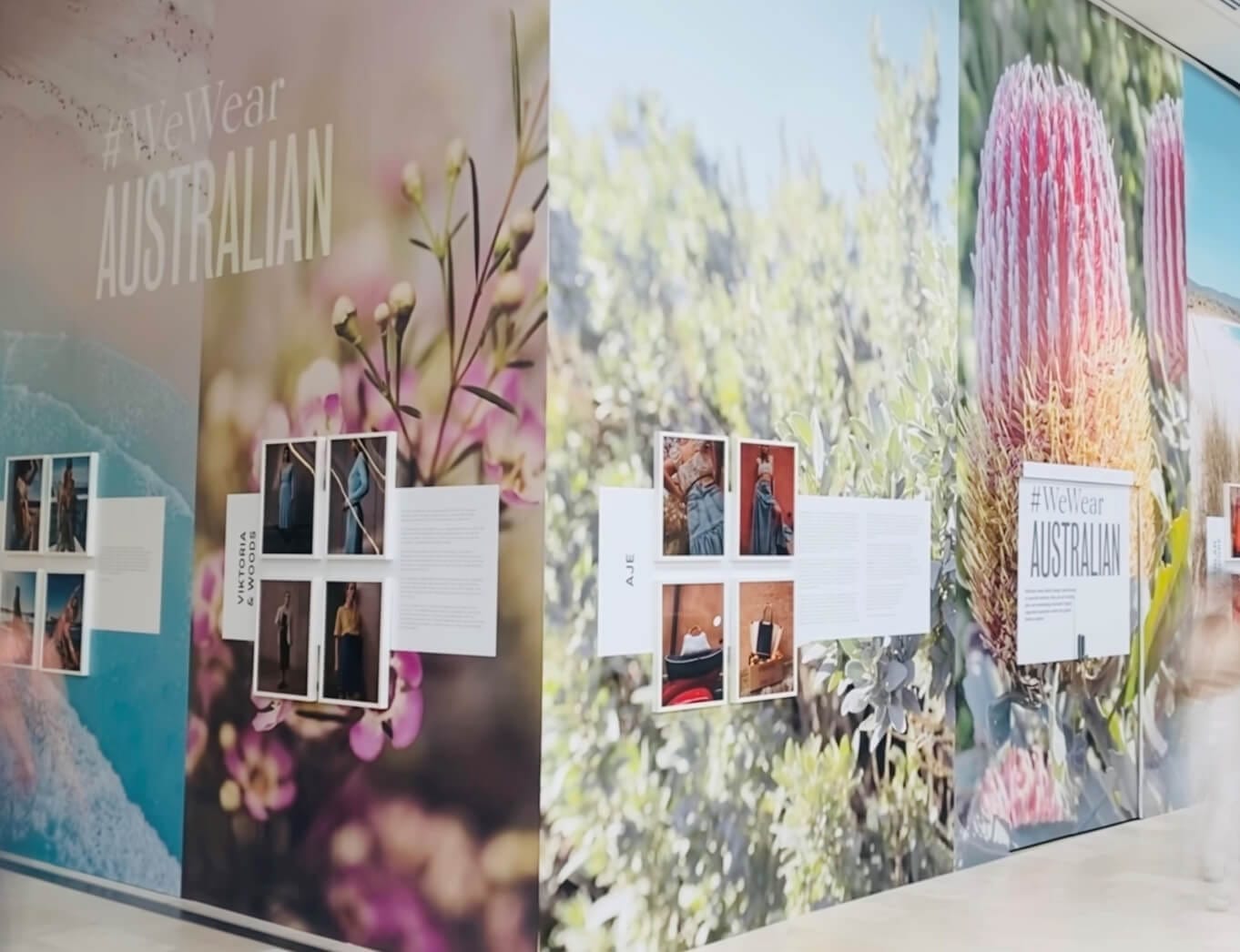 We'll coordinate storage and
distribution of your job
Warehousing
Our warehousing is a convenient storage solution. Simply store and manage the despatch of printed collateral, easily accessed via a simple online ordering system.
Mailing
Get your message to your customers faster with Scotts' mailing services. We save you time and the hassle of address labels, licking stamps or carting packages to the post office with a hassle-free mailing service.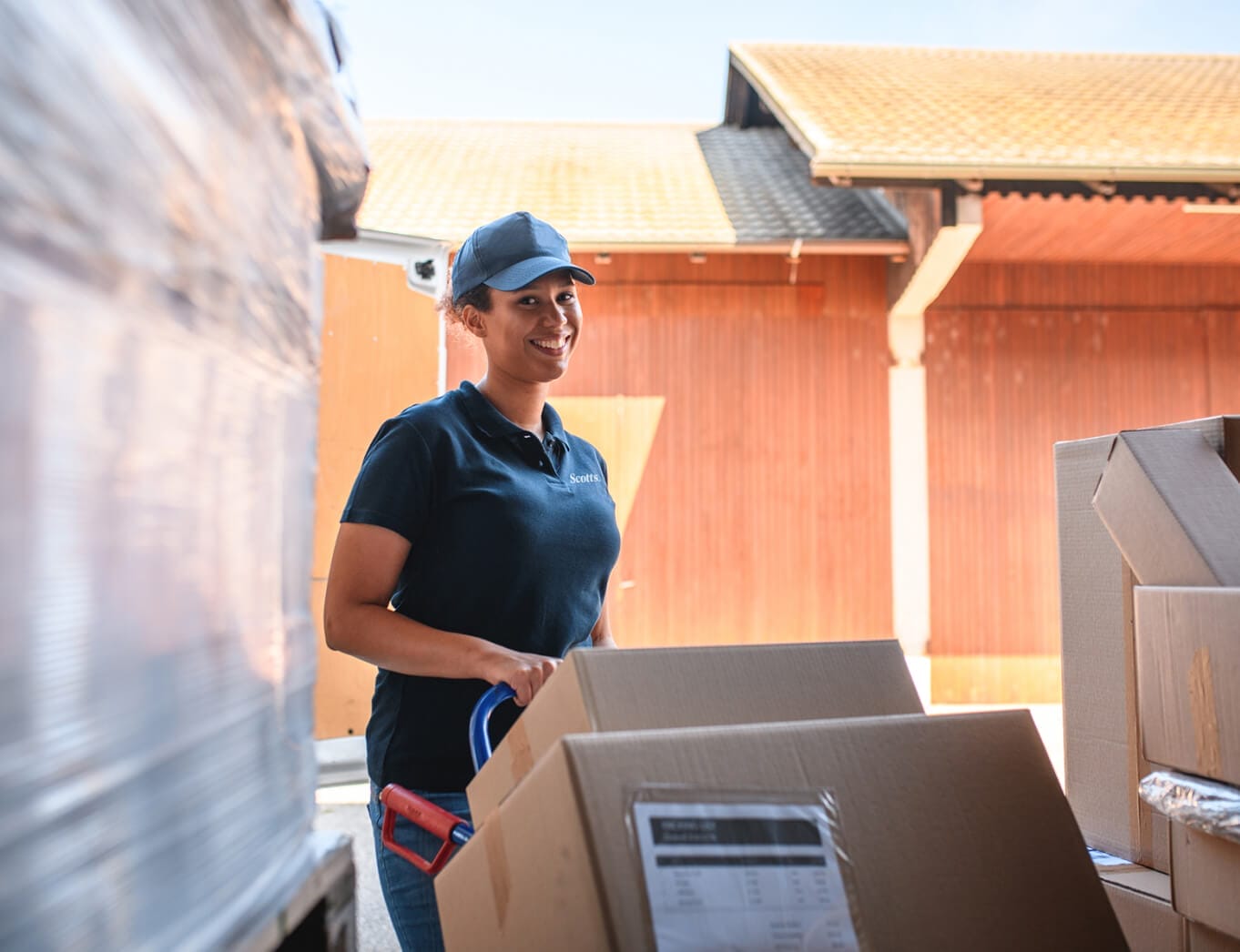 Frequently asked questions
What's the difference between digital and offset printing?
As a general rule, larger quantities are more suited to offset printing and smaller quantities that are needed in a faster turnaround suit digital printing. Of course there are exceptions to the rule, talk to your Scotts representative to work out what is right for you.
How does Scotts offer high quality printing?
We have the latest in printing technology and innovation at our world class facilities, offering clients high quality printing and exceptional finished products to international ISO9001 Quality, ISO14001 Environmental and ISO12647 Colour standards.
Does Scotts consider environmental printing practices for sustainability?
In choosing Scotts for your next project, you are choosing a printer with environmental printing practices aimed at maximising the sustainability of our environment. All production takes place under Scotts' Environmental Printing Management System in line with 'Process Green' Printing.
Does Scotts only do large volume print solutions?
No, Scotts can print a few copies or millions. The Scotts digital printing service caters for smaller quantities (1 – 100 copies) or urgent projects, while offset printing provides cost effective large scale print solutions.
How do I know my colour will be consistent?
Scotts is a colour proficient printer to international ISO 12647 standards, this means from job to job, press to press and week to week, the colour will be more consistent.
Where can I print documents in Perth?
Scotts are located near the Perth CBD, at 4 Aberdeen Street. We offer design, digital printing, offset printing, signage and delivery, so if you need to print documents Perth, we're here to help!
Why choose Scotts for

print
Making the world a better place
We're not just here to create beautiful design, cool websites or inspiring print, we're constantly evolving and adopting more environmental procedures and resources to reduce our operational impact.
Leading technology and quality
For premium quality, speed and cost-effectiveness, we use state-of-the-art machinery and are the most awarded WA printer at a State, National and International level. Every year we work hard to maintain our ISO9001 Quality Management certification, meaning we have measures in place throughout our company to ensure we continue to offer world-class solutions.
We offer you the Best
We believe in good old-fashioned hard work. That's why we're proud of our well-earned reputation of excellence. We constantly invest in technology and our people to ensure that we continue to offer you a solution that is second to none.
Recognised print industry leaders
Scotts is proud to be Perth and WA's leading print provider and the first printer in the state accredited with International Colour, Environmental and Quality Standards. You can trust that your colour will be consistent from one piece of collateral to the next, your quality will be exceptional throughout and your environmental impact is reduced.
We care about the environment
We're the most environmentally recognised printer in the State, holding certifications for using paper from sustainably managed forests and eco-friendly printing practices. Plus, you can let your stakeholders know that you have considered the environment in your production, by using the internationally recognised FSC logo on your printing.
Fully Accredited and Qualified