Effectively

Produced Annual Reports

Scotts offer you a unique in-house solution of designers and printers, able to assist with your Corporate Documents from concept to print and mail.
Stylish, accurate and professional annual report design.
When you need a document formatted and printed fast without sacrificing quality, Scotts are the only people to rely on. We know your annual report is one of the biggest design and print projects that many Perth companies produce – it needs to ooze your brand's professionalism, be produced in a short timeframe to meet mailing and ASIC deadlines, and be compiled flexibly as often you're waiting for components from other parties which may be running behind schedule.
We know that no matter what happens these legal deadlines must be met, which is why we always go above and beyond for our customers to ensure they deliver on time. We also know that if produced effectively and professionally, your annual report design can become one of your most effective marketing communication tools.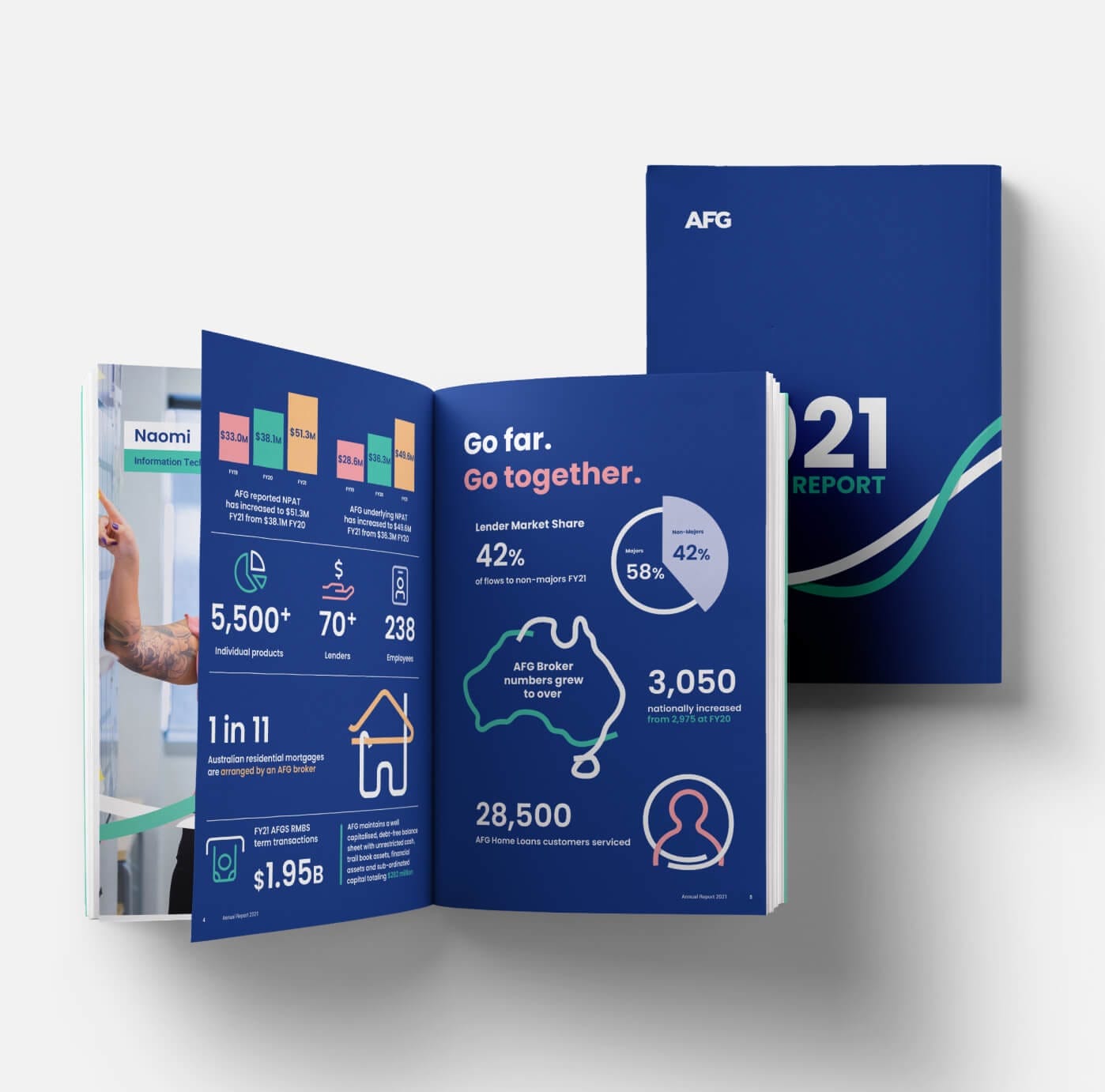 Discover how we can help bring your reports to life
Professional and effectively produced annual report design to meet your deadlines
Experience is the difference
In-house design and printing for Annual Reports.
Printing with Scotts means having access to an in-house, highly experienced design agency who specialise in annual report design and can work with you to manage your deadline. Currently trusted by many of WA's leading corporate companies, we understand speed, accuracy and professional presentation are essential, and fixed deadlines are absolute.
As specialists in the design field, our annual report designers understand that the process can often be fickle. You may be waiting on those final figures from accounts, an audit report from an external party or the long-anticipated director's report and that often your deadline cannot be changed. That's why we promise to work with you and do what we can to make sure your document is delivered on time, making us the preferred supplier of annual report design and print in Perth.
Frequently asked questions
What's the difference between digital and offset printing?
As a general rule, larger quantities are more suited to offset printing and smaller quantities that are needed in a faster turnaround suit digital printing. Of course there are exceptions to the rule, talk to your Scotts representative to work out what is right for you.
How does Scotts offer high quality printing?
We have the latest in printing technology and innovation at our world class facilities, offering clients high quality printing and exceptional finished products to international ISO9001 Quality, ISO14001 Environmental and ISO12647 Colour standards.
Does Scotts consider environmental printing practices for sustainability?
In choosing Scotts for your next project, you are choosing a printer with environmental printing practices aimed at maximising the sustainability of our environment. All production takes place under Scotts' Environmental Printing Management System in line with 'Process Green' Printing.
Does Scotts only do large volume print solutions?
No, Scotts can print a few copies or millions. The Scotts digital printing service caters for smaller quantities (1 – 100 copies) or urgent projects, while offset printing provides cost effective large scale print solutions.
How do I know my colour will be consistent?
Scotts is a colour proficient printer to international ISO 12647 standards, this means from job to job, press to press and week to week, the colour will be more consistent.
Where can I print documents in Perth?
Scotts are located near the Perth CBD, at 4 Aberdeen Street. We offer design, digital printing, offset printing, signage and delivery, so if you need to print documents Perth, we're here to help!